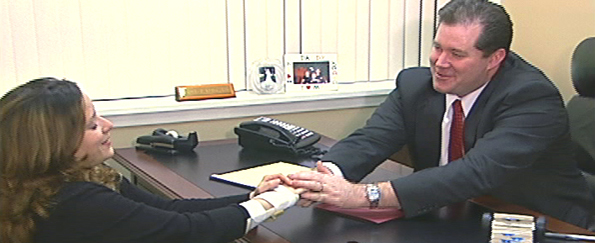 New York Social Security & Veterans Disability Lawyers
New York and Long Island Law Offices
The attorneys of Sullivan & Kehoe, LLP concentrate their practice in Social Security Disability Law, Supplemental Security Income, and Veterans Disability Law. With over 50 years of combined experience between its lawyers, the law firm serves the areas of Nassau County, Suffolk County, Queens, Brooklyn, Bronx, Manhattan, Staten Island, Westchester, and the surrounding Tri-State areas including New York, New Jersey and Connecticut. The attorneys have offices located in New York City, Garden City, Kings Park, Riverhead and White Plains.
View New York Social Security Disability Commercial
Social Security Disability (SSD) and Supplemental Security Income (SSI) are federal programs that provide disability benefits to individuals who are unable to work. Oftentimes, clients have difficulty in applying and successfully obtaining benefits from the Social Security Administration. Once a claim has been approved by the Administration or through a hearing before an Administrative Law Judge, the claimant begins to receive monthly Social Security checks from the federal government for as long as the disability lasts. Minor children of survivors may also continue to receive benefits until they reach the age of eighteen. For those claims that are successful, Sullivan & Kehoe, LLP is compensated from past due benefits at a percentage determined by the Social Security Regulations.
The New York law firm also handles Veterans Disability Claims at the U.S. Department of Veterans Affairs.