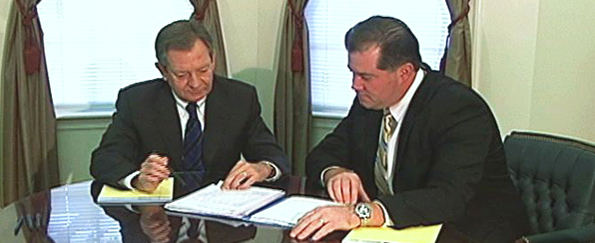 Social Security & Veterans Disability Law Attorneys
In 2002, Michael T. Sullivan and Frank Kehoe formed Sullivan and Kehoe, LLP. With over 50 years of experience between the partners, the law firm serves the areas of Nassau County, Suffolk County, Queens, Brooklyn, Bronx, Manhattan, Staten Island, and the surrounding Tri-State areas including New York, New Jersey and Connecticut. The lawyers have offices located in New York City, Garden City, Kings Park, Riverhead and White Plains.
As a firm that concentrates its practice in Social Security Disability law, they will be pleased to provide you with a free consultation. As a firm committed to keeping their clients informed of the often lengthy process involved in pursuing these benefits, they will provide you with ongoing updates as to the progress of claims. Further, considering that many clients find it difficult to travel, they have several offices in convenient locations throughout Long Island and in New York City.
Attorney Fees
The Law Firm of Sullivan & Kehoe, LLP handles Social Security Disability law cases on a contingency basis and are paid only if they are successful in obtaining benefits on your behalf. Fees must be approved by a judge or the Social Security Administration and are withheld from retroactive benefits. Fees are limited to no more than 25% of the lump sum that you receive. Future benefits are not affected by attorney fees.
Attorney Referrals
The firm welcomes attorney referrals and is committed to keeping both the referring lawyer and the client fully informed of the often lengthy process of pursuing Social Security Disability benefits.