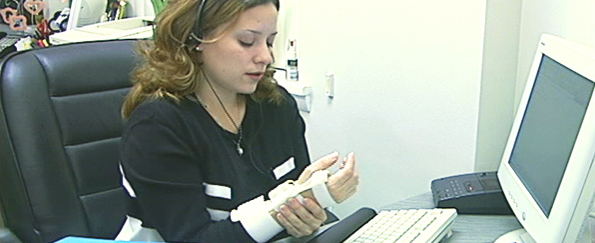 Areas of Practice
Social Security Disability Lawyers
Social Security Disability (SSD) and Supplemental Security Income (SSI) are federal programs that provide disability benefits to individuals who are unable to work due to a debilitating illness or injury. Oftentimes, claimants have difficulty in successfully obtaining benefits from the Social Security Administration.
Once a claim has been approved by the Administration or through a hearing before an Administrative Law Judge, the claimant begins to receive monthly Social Security checks from the federal government for as long as the disability lasts. Minor children of survivors may also continue to receive benefits until they reach the age of eighteen. For those claims that are successful, Sullivan & Kehoe, LLP is compensated from past due benefits at a percentage determined by a judge.
View Facts Regarding Your Social Security Disability Claim »
"Our primary goal is to reach men and women who, due to a debilitating illness or injury, are no longer able to work. These individuals are not only facing physical challenges, but also the financial hardship that often follows. We assist our clients in accessing benefits they may be entitled to, which can go a long way in alleviating their hardship." —Michael Sullivan, Partner
Veterans Disability Lawyers
Veterans of the United States armed services are eligible for benefits from the United States Department of Veterans Affairs (VA) for medical treatment related to service-connected medical issues and disability compensation for service-related disabilities.
Applying for veterans disability and medical benefits can be a difficult and lengthy process, especially if you have been denied by your local veterans hospital or veterans office. Fortunately, an extensive appeal process has been established for those who have filed a claim with the Veterans Administration and have received an unfavorable determination. However, time is of the essence, unless you can introduce new evidence, or the VA has made an unmistakeable error, you only have one year from the date the local VA office mails you an initial determination of your claim.